TATRAMELKY ®
Tatras in the "birth certificate"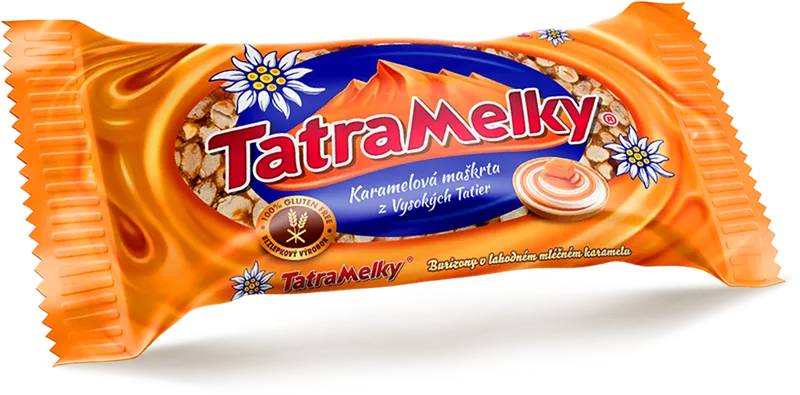 Many foods have "Tatra" in their name, but only one can truly be said to be produced in the High Tatras. This beautiful place is ingrained in the DNA of Tatramelky.
The slightly crazy idea for Tatramelky was first conceived at 1475 m above sea level, in the beautiful Zamkovskeho Chalet, and the first Tatramelka was born there 20 years ago. It immediately found favour with visitors who come from all over the world to enjoy the High Tatras. After a while we decided to produce them commercially, and in 2002 our family company introduced Tatramelky to the Slovak market.
The name Tatramelky originated as a combination of Tatras and caramel.
We produce them in the High Tatras from real milk caramel and puffed rice.
We use only the highest quality raw materials.
Tatramelky have a unique caramel taste and do not contain gluten or any artificial and preservative substances.